How to skip SSL Error page quickly in Google Chrome
When you are building your own web apps, especially in development environments, it is often the case that you use self-signed SSL certificates; then you will have to see this annoying "Your connection is not private" every time.
In order to proceed to your page, you have to click "ADVANCED" at the bottom, and then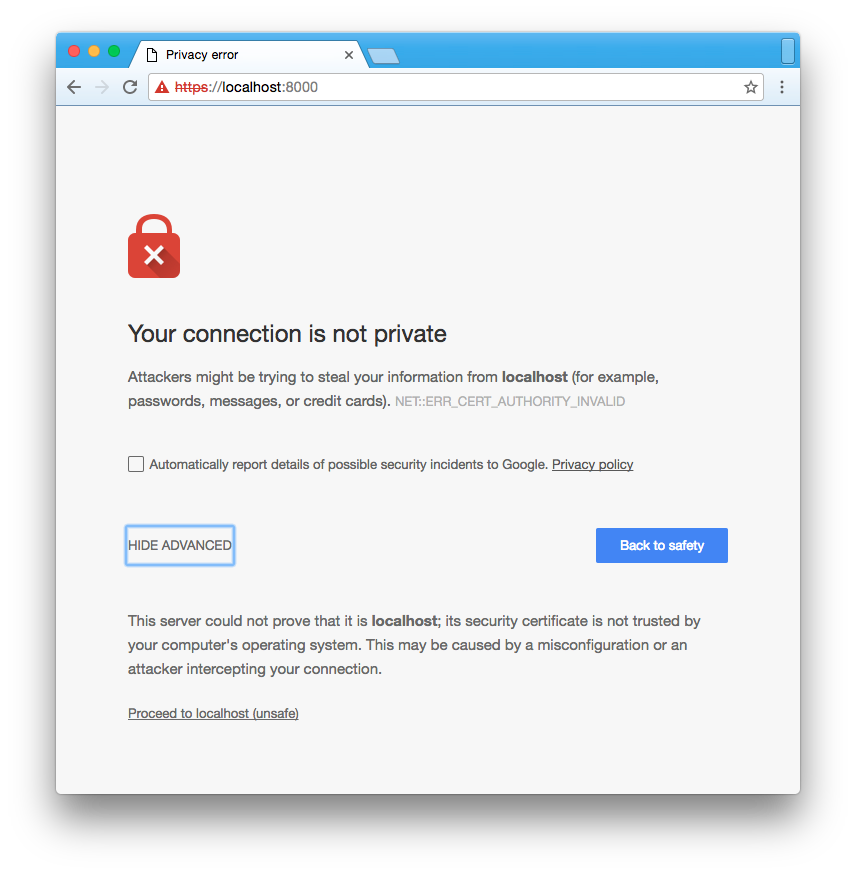 click "Proceed to **** (unsafe)".
Problem here: clicking twice is a labor and we all love keyboard shortcuts. Then, try this instead: just type the magic word badidea, and voilà!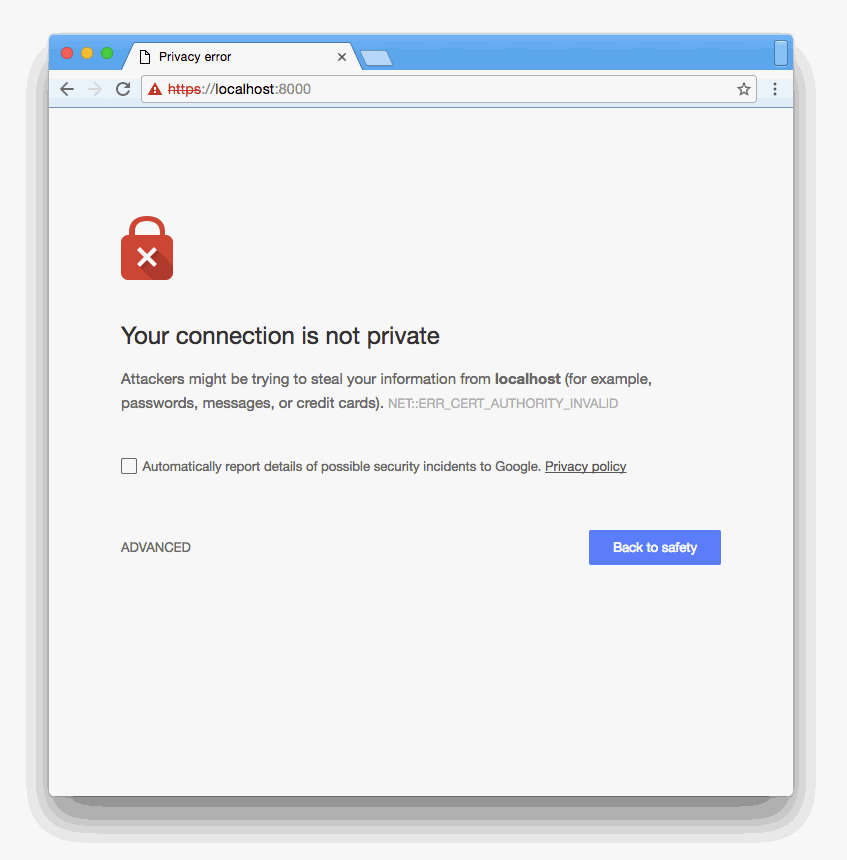 This is a hardcoded function of Google Chrome (implemented here). See how it works with your browser.